w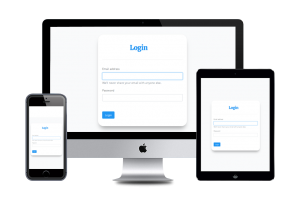 We Create Websites Customers Keep Coming Back To
Binarysoft specializes in custom website application development for global companies. We are a full-service online website development agency developing dynamic solutions – from online brochure ware to customized shopping carts and eCommerce website applications.
Binarysoft has extensive website development and integration experience across clients in Travel & Tourism, Entertainment & Publishing; Manufacturing & Industry; Financial Services; and Fashion and Lifestyle industries. Our talented team of top web developers work with our clients directly to leverage this website development expertise in delivering our solutions to build upon your existing organization. We develop websites that are visually stimulating, effectively organized and user-friendly. We have effective Search Engine Optimization techniques for your website development projects.
Our devoted software development team
Here at Binarysoft we have assembled our development team with the care to accomplish our ultimate goal – the best development process and top-notch software quality for our clients. This is why our dedicated team consists of IT specialists and experienced programmers who have been working together in the past resolving business problems of our clients by delivering quality software.
It would be impossible without a strong focus on gaining and giving feedback, which helps our team to iterate often. Unlike other custom software development companies, our experienced team will not only code for you and build your product but also will advise you during every step of the complete development phase and beyond.