Multi-Level Marketing Platform
m
Multi-Level Marketing Platform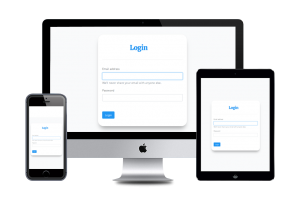 A Software that can change the way business is done
Binarysoft Technologies has developed numerous Multilevel/Network Marketing software applications for multiple industries. Our product is a complete solution, suitable for retail products, wholesale applications and financial services. It is designed to take care of all the multilevel marketing chain and its coherency with accounting activities. 
Our software suite helps you to streamline all your efforts without any trouble. It describes the tools to manage and organize MLM accounts. This allows you to track your customer, as well as organize the reports of sales, revenue and profit. 
Whether you are a MLM startup, who prefers a low-cost entry plan or a large multilevel marketing company, requiring to administer the increasing needs of your business; our back office MLM software has been created to cater to the requirements of any size multilevel marketing, custom network marketing, matrix marketing or direct sales business company.  
Some of the vital point in our MLM Software
It provides you an easy to use panel for generating registration PIN Codes.
 It gives trouble free access to Income Tax, TDS, Service Tax Reports
It has features of generating Form 16A. Whereby it will be easy for back office users to generate TDS Certificates
 You can broadcast messages to your registered users through it
Some of the new feature in our improved MLM Softwareis to send SMS while registration or activating a registered ID.
It is accompanied with cutting edge Content Management System or CMS so that you can add/update/delete product packages any time.
In built product management to change product details and add product images any time.
You can show any number of event/seminar images through it
It has ability to provide any type of income along with capping facility.